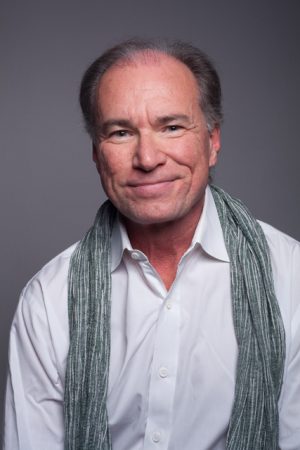 Mark Laycock made his conducting début at age 21 with the Philadelphia
Orchestra, returning to the podium of that great orchestra on several occasions over the ensuing years.  He has conducted more than 2,000 works with a
wide array of orchestras and opera companies in Europe and Asia, as
well as in Israel, North America, Central and South America, with orchestras of London, Paris, Berlin, Zurich, Moscow, Kiev, Montréal, Mexico City, Seoul, and Taipei, among others.
Maestro Laycock has conducted the English Chamber Orchestra on numerous occasions in London and in the United States, and also appears regularly with the Wiener KammerOrchester, Orquesta Sinfónica Naçional de Costa Rica, and the Georges Enescu Philharmonic in Bucharest. In 2013 he conducted a highly acclaimed return to The Philadelphia Orchestra after an absence of nearly twenty years. His performance with the Wiener KammerOrchester and the Westminster Symphonic Choir of the Beethoven 9th Symphony was filmed by PBS for national telecast for its "Great Performances" series in the USA, and was recorded by Naxos Records for commercial CD release. His performance of Mendelssohn's rarely performed Symphony No. 2 ("Lobgesang") with the combined forces of
 Opera New Jersey and the New Jersey Symphony Orchestra excited an enthusiastic review in The New York Times.
Mark Laycock was Music Director of the Princeton Symphony Orchestra for more than 
20 years, transforming that orchestra from a small chamber orchestra into a full and critically acclaimed professional symphony orchestra awarded Citations of Excellence for two consecutive years from the State Arts Council of New Jersey for "exhibiting the highest standards of artistic excellence." He was also Associate Conductor of the New Jersey Symphony Orchestra from 2000-2003. Over the years he has developed a reputation for stepping in on short notice to conduct without rehearsal, including performances of Ein Heldenleben, Carmina Burana, Brahms Symphonies from memory, and complete productions of "Salome" and "Carmen", all to great acclaim.
As a published composer, his Flute Concerto for Jasmine Choi, "Songbird's Journey", was premiered by the Buffalo Philharmonic Orchestra to a three-minute standing ovation in July 2014, and subsequently received a similar reception in its European début with the Berliner Symphoniker at the Philharmonie. His Concerto for Saxophone Quartet and Orchestra, "The Orchestra Goes Out With a Musical Bad-Boy", commissioned by the Clair-Obscur Quartet, received its premiere performances in Germany in September 2016, again to cheers and standing ovations at each performance. "American Fanfare", written after the tragic events of September 11, remains an inspiration and has been performed by several orchestras in the US, and "Via Dolorosa", a 32-minute work commissioned for orchestra, chorus, solo English Horn, Soprano and Tenor, was completed in 2016. Maestro Laycock is the only conductor ever to be awarded the prize and title of William H. Scheide Conductor Laureate, bestowed on him by the renowned Bach scholar and philanthropist. Aside from his musical endeavors, Maestro Laycock has also written a book of poetry, "After Snow: Selected Poems After Life Began at 50". Mark Laycock and his family make their home in Berlin.